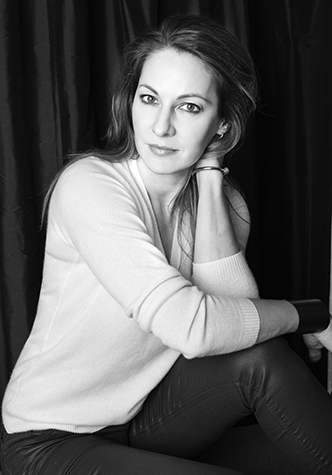 Interior designer Heather Ashton's inspiration derives from working with some of the most iconic innovators and tastemakers in the hospitality and design space today. As the principal of Los Angeles-based Heather Ashton Designs, she often asserts that, "a space should be carefully curated, not decorated." Combining the personal tastes of her clients with fine art and antiques, contemporary pieces and custom-designed furniture, Heather's bold interiors strike a playful balance between the classic and the contemporary.
Growing up in Gainesville, Florida, Heather was passionate about style from an early age, scouring her hometown mall to source the brands she'd read about in fashion magazines. Graduating Summa Cum Laude from the University of Florida with a degree in Building Construction, Heather brings a comprehensive knowledge of architecture and design to her work.
Immersing herself fully in the fashion world, Heather moved to New York City where she took a coveted position in the PR department of Calvin Klein. Working under the late style icon Carolyn Bessette-Kennedy, Heather was encouraged to find her own charismatic style and sensibility. Embracing her own free spirit, Heather left NYC to travel the world, taking in the colors and cultures of India to the poetry and passions of Buenos Aires and the energy and excitement of Paris and Milan.
After her sojourn in New York and travels overseas, Heather headed west to Los Angeles where she worked with nightlife impresario Sean McPherson. World-renowned boutique hotelier Andre Balazs then recruited Heather, to join his pioneering Standard Hollywood Hotel project. It was during this period that Heather's talent was fully realized as Assistant Creative Director working alongside Executive Designer Shawn Hausman, overseeing all aspects of design and construction for the Standard Lounge. Merging Andre's aesthetic for sexy and fun with Shawn's whimsical, fantastical sensibility, Heather embarked on her own deft use of daring designs.
After a three-year stint at The Standard, Heather accepted a position on the design team for the infamous Spider Club. After its opening, Heather began to work with exuberant, award-winning designer Mary McDonald, coordinating all aspects of interiors for the Luxe Sunset Hotel renovation, and, simultaneously, producing two projects of her own including Privilege nightclub and Tasca Wine Bar. Mentored by Mary, Heather developed a discerning eye for the modern mixed with the antique.
Cast in the Bravo-produced competition show Top Design, Heather established herself as one of design's rising stars. As lead designer and project manager for the Palihouse Holloway Hotel in West Hollywood, Heather crafted the property's interiors, handpicking everything from mid-century modern chairs to the lobby's artwork. Her signature style—masculine with a feminine edge—can be seen throughout the property. In addition, during this time, she art directed events for George Soros, Frederick's of Hollywood, Nintendo and HD Buttercup. Furthermore, she has expanded her love of design to contemporary fine art as a consultant to Ace Gallery.
Retail renegade, Evan Cole, the former C.E.O. and co-founder of ABC Carpet & Home, then tapped Heather to join his visionary venture, HD Buttercup, a 100,000square-foot home furnishings mart in the Art Deco Helms Bakery building in Culver City. From 2009 thru 2012, Heather served first The Director of Store Design and Merchandising then as Creative Director for HD Buttercup, overseeing the 30,000- square foot addition to the Los Angeles flagship, a truly international home furnishing bazaar. She was also responsible for designing and project managing all aspects of construction, store design and merchandising for the launch of the San Francisco store, as well as traveling the world as an ambassador for the brand to source furnishings and attend some of the largest trade shows.
Most recently, Heather has returned to her roots of hospitality design working with the Thompson Hotel for a refresh of Caulfield's Bar and Dining room, as well as their guest rooms. Additionally, she just completed a glamorous luxury home in the Ritz-Carlton Residences, and has two restaurant projects for The Patina Restaurant Group underway, including Tangata at the Bowers Museum, which features a playful and practical art installation, serving as both ambient lighting and sun shading for the restaurant.
Through her diverse experience in all aspects of architecture, design, space planning and project management, she is able to offer a comprehensive and holistic approach to any project. In the near future, Heather plans to create a signature line of home furnishings, which reflect her artful and accessible aesthetic.