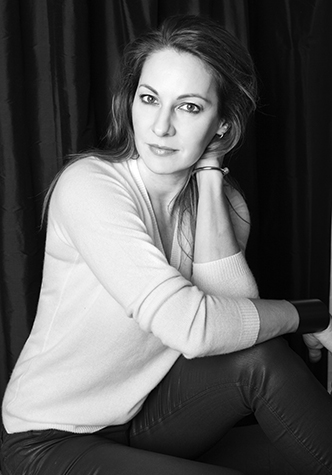 Heather Ashton, founder and principal of Heather Ashton Design, is the creative mind responsible for innovative hospitality interiors, trend worthy retail spaces, and thought -provoking art installations.
Heather's inspiration derives from collaborating with some of the most iconic innovators and tastemakers in the hospitality and design space today.
From working directly with Andre Balazs and Shawn Hausman on The Standard Hotel in West Hollywood's Purple lounge, to assisting famed interior designer Mary McDonald on the Luxe Hotel in Brentwood, she developed her personal approach, creating bold interiors that strike a playful balance between the classic and the contemporary.
Among Heather's most notable projects are The Palihouse Holloway Hotel, the interior renovations for The War Memorial Opera House in San Francisco, Caulfield's Bar and Dining Room in the Sixty Hotel Beverly Hills, Spartina Restaurant in West Hollywood, and Tangata Restaurant in The Bowers Museum.
In addition to her design projects, Heather served as Creative Director at HD Buttercup for Evan Cole, founder of ABC Carpet and Home. Through the experience of both traveling the world's trade shows and working to create private label product for the venerated furniture emporium,  inspiration for the next iteration of Heather Ashton Design ignited The HAD Collection.
Inspired by the simplicity of midcentury design, The HAD Collection's line of outdoor furniture embodies the sleek, enduring spirit that defines the movement. Featured in Elle Décor, Modern Luxury Interiors, C-Magazine, California Home and Design and The Los Angeles Times, The HAD Collection's chic minimal philosophy is commissioned by notable interior designers as well as outdoor lifestyle connoisseurs.
In addition to her furniture production in Los Angeles, Heather recently opened a second office in Miami Beach with  ongoing hospitality projects in the Caribbean, a boutique hotel in South Beach and a restaurant in Brickell in addition to her residential clients in Chicago and Austin,Texas.